International Chemical Works
International Chemical Works
Remediation of Soil and Groundwater Contaminated with Organic Chemicals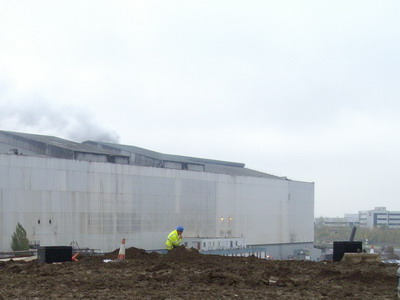 CLIENT: International Chemical Manufacturer, The Netherlands
DURATION: Two Years
COST RANGE: £250,000 to £500,000
STATUS: Completed and Validated
WORKS:
Installation of boreholes and barrier trench for the remediation of soil and groundwater.
Installation of temporary pipework and associated items.
Design, installation and operation of ex situ and combined in situ remediation system complete with groundwater treatment system.
Installation of in situ chemical treatment system to address residual contamination in soil and groundwater by direct injection and permeable reactive barrier.
This former chemical manufacturing facility had suffered from extensive surface contamination throughout its history. Organic and inorganic chemicals that had been used in the manfacturing processes had spilt and leaked from vessels to enter the underlying soil and groundwater.
The organic contaminants were mainly petroleum range hydrocarbons, lubricants and solvents. The remedial strategy required a variety of technologies comprising soil vapour extraction to remove the volatile compounds, sorption to remove the dissolved organic compounds and chemical oxidation.
Due to the difficult site conditions and close proximity to a water course, the boundary could not be treated by the remediation system used in the main works. The boundary margin was subsequently treated by direct injection of oxidising chemicals and by the formation of a permeable reactive barrier to control and treat the residual pollution at this peripheral zone.
Click here to download pdf.
For futher information and informal advice contact mail@trm-ltd.com