Metal Cleaning Works
PROJECT: In-situ Remediation of Soil and Groundwater impacted by Chlorinated Hydrocarbons.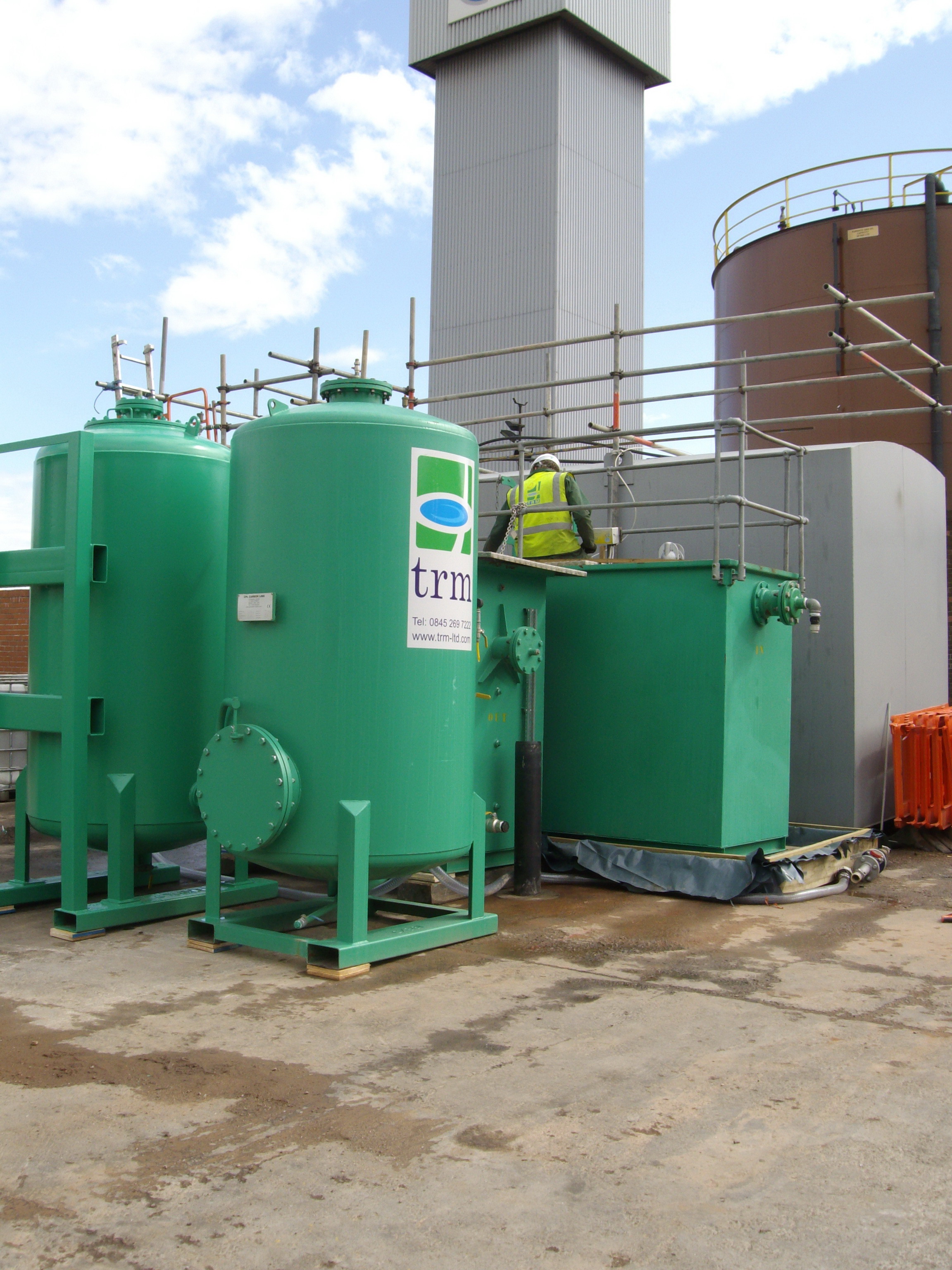 CLIENT: Factory owner, Midlands
DURATION: Two Years
COST RANGE: £100,000 to £150,000
STATUS: Completed
WORKS
• Design of remediation scheme in conjunction with client and Environment Agency.
• Installation of purpose-built and configured groundwater treatment system.
• Operation, maintenance and ongoing optimisation of system and scheme.
• Design and operation of a contaminated groundwater abstraction system and excavation of contaminated soil under duty of care.
• Provision and implementation of Environmental Permit and sewer discharge consent.
This site had been subjected to significant historic contamination from its industrial activities. Groundwater beneath the factory was contaminated with elevated levels (up to 18,000µg/l) of the solvent trichloroethene accompanied by the natural degradation products, cis-1,2-dichloroethene and vinyl chloride.
Groundwater was abstracted from the ground utilising a number of borehole pumps from the contamination plume at 2 metre depth and pumped through an air stripper system with associated automated controls to discharge to the foul sewer. The installation was designed to operate continuously with periodic maintenance and optimisation, discharging treated water containing less than 10µg/l chlorinated hydrocarbons.
The remediation scheme was completed by the excavation and disposal of 350 tonnes contaminated soil and reinstatement with clean fill, which allowed regulatory surrender of the site licence and subsequent development.
Click here to download pdf.
For futher information and informal advice contact mail@trm-ltd.com