Operational Manufacturing Facility
Operational Manufacturing Facility
PROJECT: In-Situ Chemical Remediation of Soil and Groundwater Contaminated with Chlorinated Solvents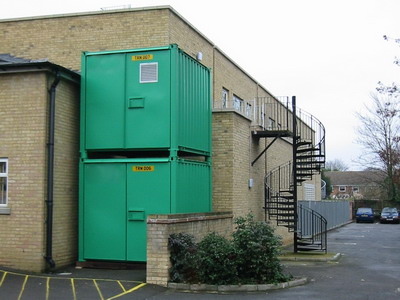 CLIENT: Industrial Manufacturer, North West England
DURATION: Nine Months
COST RANGE: £100,000 to £250,000
STATUS: Completed and Validated
WORKS:
Design of in situ remediation scheme involving consulting engineer and client.
Provision of technical assistance and chemical treatment of soil.
Project management, supervision and support in all site works.
Routine monitoring to delineate contamination within the soil and groundwater for ongoing treatment.
Provision and implementation of Environmental Permit and all associated legislative requirements.
Soil and groundwater beneath an operational manufacturing facility was found to be contaminated with elevated levels of chlorinated hydrocarbons. Delineation of the plume indicated that substantially most of the contamination lay below factory buildings, which could not be closed. TRM designed the remediation scheme whereby chemical amendments were mixed with water and directly injected into the ground in a planned grid pattern to five metres depth.
The selected amendments promote microbial anaerobic degradation of the chlorinated hydrocarbons. The injection, monitoring and re-injection works were undertaken over a period of approximately nine months and subsequent validation monitoring showed reduced chlorinated hydrocarbon contamination to levels within both the soil and groundwater to below 50mg/kg and 1µg/l, respectively, which proved acceptable to the Environment Agency.
Click here to download pdf.
For further information and informal advice contact mail@trm-ltd.com